Chairman Narruhn's Message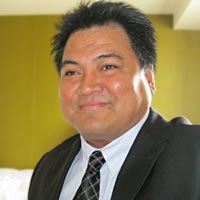 On behalf of the Board and staff, WELCOME to our website!
Our website is intended to assist you so you know who we are, what we do, and why. Feel free to contact our staff if you do not find what you're looking for or need additional information. We want to know what information may be of interest to you or how we could be of any better assistance to you, whether be on regular or captive insurance, or both.
Our overall objective is to be the most effective and efficient yet fair prudent regulatory body for the insuring public, insurer and intermediary. In doing so, we commit ourselves to making sure the insurance system is sound, safe, stable, fair, and healthy for every person.
FSM's captive industry is relatively new and is one of among the priority strategic initiatives of President Mori and Speaker Figir. In fact, our captive laws and regulations offer flexibilities and are tailored to benefit especially the Japanese corporations interested to establish their captives or redomesticate their captive companies to the Federated States of Micronesia.
Thank you and once again we look forward to serving you.